Understanding the Odds: The Math Behind Casino Games
Odds are always quoted when talking about Casino games, and this is a mathematical statistic that dictates how much a player can win when playing different Casino games. Each game offers other odds. The house advantage is something different, this is a percentage amount that the player can win back over time from the Casino, but it will never be 100%. It is an average, and there are times when players can win over the average ( over the odds) or a lot under. The house edge, i.e., the amount the Casino wins, is always a plus amount, whether 1% or up to 15% in some games; otherwise, it would not stay in business.
How to Calculate Odds for Different Casino Games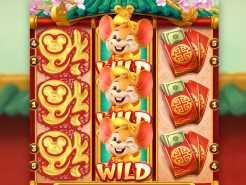 Odds are based on several factors and cannot be attributed to one element when discussing game odds. It is based on the length of time a game is played. His speed with which he plays the game, his skill, and his bet amount. Table games always have higher odds than slots and video poker games. The house edge on blackjack is only about 1%, meaning it is much easier to win a blackjack game than one of the slots games with an 8 % house edge. There is a lot of confusion when talking about Casino odds and game odds because players often mistake the payout for odds. This is especially true in roulette games, where payout odds are quoted for landing different numbers. Winning a single number bet in a roulette game pays out 35:1; this is not the odds. This is the amount the player receives when landing his number in the roulette wheel. Prior to starting an online Casino game, players should check the odds and understand how they work but also remember Casino games are mainly based on luck, and all registered and licensed online Casinos are managed by Random Number Generators.