The Exciting World of Online Slots: A Comprehensive Guide
Slots should be considered a broad word and defined loosely as a casino game with variables and bonus opportunities. The first slots game is claimed to have been created in the late 1800s by Charles Fey in his garage, where he played with rotating drums and created a three-reel rotating drum slots game with a window where symbols lined up and winnings were earned. The top payout was awarded for three Liberty Bell symbols, so the game was called Liberty Bell Slots. The game soon became popular and is considered the father of all slots.
Classic Three Reel Slots Offer Single and Multi Paylines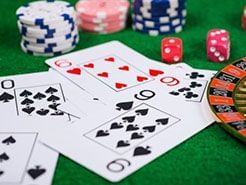 Three reel slots are based on the original Liberty Bell slots game, and, initially, when becoming electric in the 1960s, only offered one payline. Over the years, the games have developed, and there are games with up to five paylines, including many different winning opportunities and bonus games. Some of the classic games have bonuses on screen, and some have bonuses off-screen; there are games with progressive jackpots that offer different winning opportunities, including random payouts, with set symbols, or when completing various tasks. The types of bonuses standard in three reel games include wilds that substitute for symbols and multiply winnings when used to complete a payout. In addition, there are classic slots with free spins games, with bonus trails, nudges, holds, and even meters that, when filled, lead to higher bonuses. All Classic Slots can be played in demo mode like the video slots and progressive slots games, allowing players to get to know the game.
Video Slots with Different Winning Options and Bonuses
Over the years, slots games have developed, and the video slots game is now the most popular game offering five, six, and seven-reel layouts with all sorts of winning options. Some have the traditional payline payouts, others offer multi-directional winning ways, and some games with group and cluster payouts offer cascading symbols and increasing winning opportunities when clusters form on the reels. In addition, video slot games include many extra bonuses on and off-screen. The bonus games are triggered with wilds, scatters, and bonus symbols. They can lead to free spins, pick-and-win games, changing and expanding symbols and reels, instant payouts, interactive options with challenges and tasks, bonus wheels, trails, and gambling buttons. Many video slots also include progressive jackpots that rise with each bet and are won randomly, with set symbols, or by completing tasks and challenges. Slot games are unique because of the many different themes and styles applied to the three and five-reel games. The themes are colorful and exciting, offering visits to faraway places, journeys into the past, fantasy, nature, and underwater worlds. Every slot game offers a paytable that guides the player through the game and also helps him understand the different winning possibilities in addition to any extra bonuses and the betting options that include multiple coin sizes and sometimes autoplay where players can preset bets. Slots are the most popular Casino game, and with a high return to players of over 90%, players can have fun with the bonus of winning generous payouts.