Best Casino Software Providers: Who Powers Your Favorite Games?
Top software companies constantly update and improve their services, games, and accessibility. This is seen in the many new games offered, sometimes every month and sometimes even bi-weekly, introduced with special offers and bonuses. Every software company strives to provide players with the best in online and mobile gaming, offering excellent themes in slots, betting options, and full accessibility. Some leading software companies are the original and newer providers providing a different type of game.
Microgaming Claims to Be the Worlds First Online Software Company
Microgaming was established in 1994 when online gaming was still only a dream. The first games needed to be downloaded, and only then could they be played. But as the world became enthralled with online gaming, Microgaming created more and more games, and 2004 started the mobile gaming trend. Some of the most well-known characters and slot games have come from the developers of Microgaming, who continue to offer top-quality games and present players with high returns and winning opportunities. Mega Moolah is a well-known progressive jackpot games, offering four different random progressive jackpots and high returns. Many Microgaming gaming slots include high progressive jackpots, and they can claim record-breaking payouts.
Rival Powered Gaming is a Newer Powerful, and Exciting Software Provider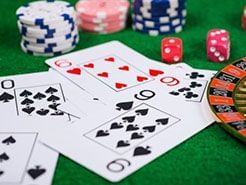 Since 2005 when Rival started offering games, the name is on the lips of many players and Casino managers. The Rival games use a Business to Business platform providing players with excellent graphic-rich games and exciting themes. Rival is also the creator of the i-slots; these are interactive slot games where the choices decided by players determine the outcome of the slots. Different options lead to different outcomes and bonus games. Rival has a smaller bank of games than Microgaming, but they are still excellent, rewarding, and exciting choices.
Pragmatic Play Software is the Newest Top Level Provider
Pragmatic Play was established in 2015 and, in under a decade, has grown to be one of the leading software providers offering multiple products and gaming opportunities that include Live Casino games, Bingo options, slots, table games, and video pokers in addition to sportsbook software, for live betting on sporting events. Pragmatic Play offers multi-platform access and allows players to enjoy delightful and colorful games day and night from wherever they are and on mobile devices, laptops, or home computers.
Betsoft Software is Known for Its 3D Slots and Commitment to Excellence.
Since 2006, Betsoft has been committed to providing excellent gaming for online and mobile players with many games, including 3d animated slots. The slot games include fantasy and fiction with colorful symbols and exciting layouts with bonus games on and off-screen. All Betsoft games can be played in demo mode, and new games are added frequently. The choice of colorful games from the many top software companies gives players variety. It creates an appetite for interesting and exciting games that offer high returns through online and mobile access, with the opportunity to try out each game, and new games are added regularly.